CareCredit -Financing for your Dental needs
CareCredit healthcare credit card for dental procedures No interest (same as cash) promotion up to 2 years!
Aliso Viejo Dental accepts CareCredit®, North America's leader in Patient healthcare financing. CareCredit® lets you begin your treatment right away and make monthly payments that can easily fit into your budget.
Your Healthcare Credit Card.
CareCredit® is a healthcare credit card that helps you pay for treatments and procedures for you or your family (including medical and vision, and even your Vet's bill) through special financing offers -on purchases of $200 or more. Aliso Viejo Dental offers o promotion for NO INTEREST (same as cash) for up to 2 years! Once you have applied, you can use your card again and again to pay for additional dental treatments, or for any other health, wellness or beauty procedures at over 175,000 providers across the country.*
Contact our office to learn more. Ready to apply? Apply Online for your CareCredit® card today. Your Smile will be beautiful soon!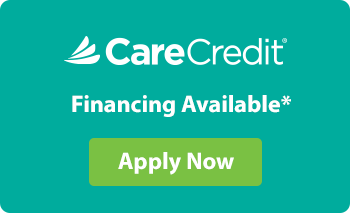 We have modern operatories, LED lights, digital x-rays, intraoral cameras, Laser-assited Hygiene, non-toxic materials and more!

A healthy smile goes a long way!




Use your CareCredit credit card at a local Rite Aid®
store for dental care products and more. Learn More...






Testimonials

"Although I have dental insurance, it wasn't until I got CareCredit that I was able to afford much-needed dental work. I had gingivitis, and it had progressed so far that I needed upper dentures. Thanks to CareCredit I got all my dental work taken care of."

Deborah M.

"My wedding was coming up and I knew that in order to feel confident, I would need to fix my crooked front teeth. It was not something I could afford while paying for a wedding, nor was it something I would have considered otherwise. It was the right time and CareCredit made it happen!"

Kristen I.

"I am a three-year breast cancer survivor. After radiation and chemotherapy I lost two teeth. I needed two bridges and many repairs to several teeth. I asked my dentist if he would consider being a CareCredit provider and he did! CareCredit allowed me to get my mouth taken care of and also helped my dentist take care of me. Thank you CareCredit!"

Susan R.

"Thanks to CareCredit, I have a happy 17-year-old son that was finally able to get his braces. Thanks for making it possible for us to afford them."

Tammy B.

"My dentist suggested CareCredit to me and I am so grateful. Now I use my little green CareCredit card to cover unexpected dental needs for me, as well as to keep my aging dog healthy. I'm also thinking of using CareCredit for my vision care needs. I tell everyone to get CareCredit. It's "peace" in my purse!"

Johanna B.







Dental Financing FAQs!

What treatments can I use my CareCredit card for?

You can use your CareCredit healthcare credit card to pay for any dental treatments that improve your mouth health like preventative check-ups, cleanings and root canals. Or you can use it for cosmetic procedures like whitening, veneers, dental implants and ceramic crowns.

Can I use my CareCredit card to pay for whitening, veneers, dental implants or other cosmetic dentistry?

Yes, you can use your CareCredit healthcare credit card anywhere it is accepted for all different types of elective and cosmetic dentistry

I've maxed out my medical insurance benefits, can I use my CareCredit account to pay for a root canal or other necessary procedures?

Yes, you can use your CareCredit account to pay for all out-of-pocket costs from elective procedures such as teeth whitening to acute needs such as a root canal. Your card can also be used to pay for medical insurance deductibles and co-payments.

I thought I should only use my CareCredit healthcare credit card for major dental expenses, but it looks like I can pay for 6 month check-ups as well. Why is that?

You can use your CareCredit healthcare credit card for all of your dentistry related expenses including regular check-ups. After all, a preventative approach to your oral health can help you avoid problems down the road

I would like to safely replace my mercury fillings with ceramic ones. Can I use my CareCredit account to cover the up-front cost?

Yes, CareCredit allows you to finance dental procedures like the cost of ceramic fillings and pay for them with monthly payments





Contact our office to learn more. Ready to apply? Apply Online for your CareCredit® card today. Your Smile will be beautiful soon!





Here to make the monthly credit card payment? Please click the button below